I detest pink {I'm lying}
June 16, 2012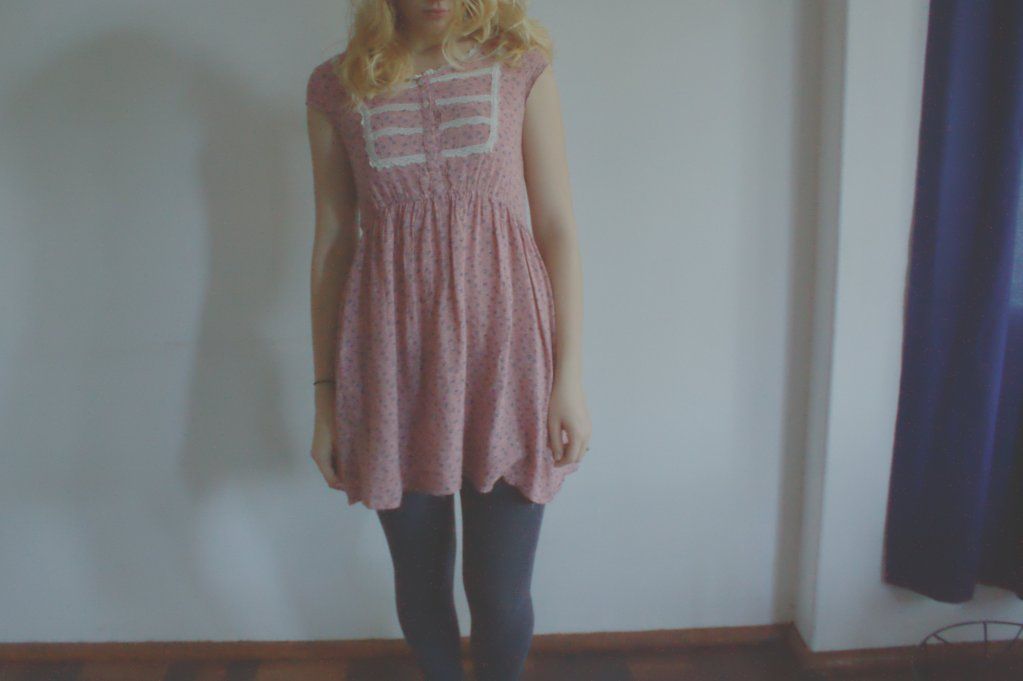 So of all the outfits I could post I chose this dress. Pinky promise, (no pun intended, gross) I claim to be a pink hater but, as Freud would say, our subconscious speaks louder than our words.
More importantly, I just recently hit a thousand page views on my blog as it approaches one month of roaming the internet. I know its not massive but I so appreciate EVERY single person who reads what I post. The comments m
ake me feel loved and a little giddy. So if you're reading this, I really really like you. The little graphs in my blogger stats make my morning.
Some Cheesy Shout Outs and Thank You's:
What I like about Cait is that she picks at my grammar and manners. This is what makes her awesome. It also makes me scrunch up my nose and say something mean back.
What I love about Bean Green is that Nkosi gives me coffee when I don't even ask. And they have free wifi. And it smells amazing.
I love Reece the most. I love him because he stays up late with me to watch Dexter even though he would much rather be sleeping. He works hard to let me stay home and pursue my dreams. I kind of hit the jackpot with this one. Best Man Ever.