Call Me Poncho Poncho Poncho
January 24, 2013

I am a classic little moo cow. Grazing on my delicious grass...chomp chomp chomp. Basking in the glory of having like four stomachs and thinking that life is pretty good.

Then I spot a fence.

There is grass that I'm eating here.

But there is ALSO grass that I'm NOT eating over there.

I would like THAT grass please.


So naturally I (now back in my human form) just want to wear warm wooly winter stuff. Because its hot and sweaty and I should be shopping for shorts and flowy dresses.

But alas, this what I've been musing over, loving on, and daydreaming of wearing.

PONCHOS!


They had their moment back in 2002, when I was in junior high. I think. My sense of fashion might have been a little off at that stage. There was the incident of the 70's psychedelic polyester button up... not cool.

I like what Maddy has going on here. She blogs about things I like on a pretty consistent basis.



Not my pictures. Source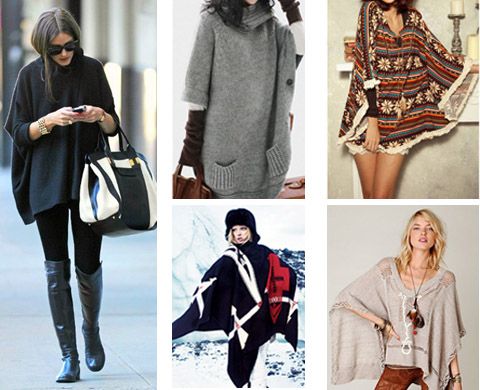 images via
pinterest