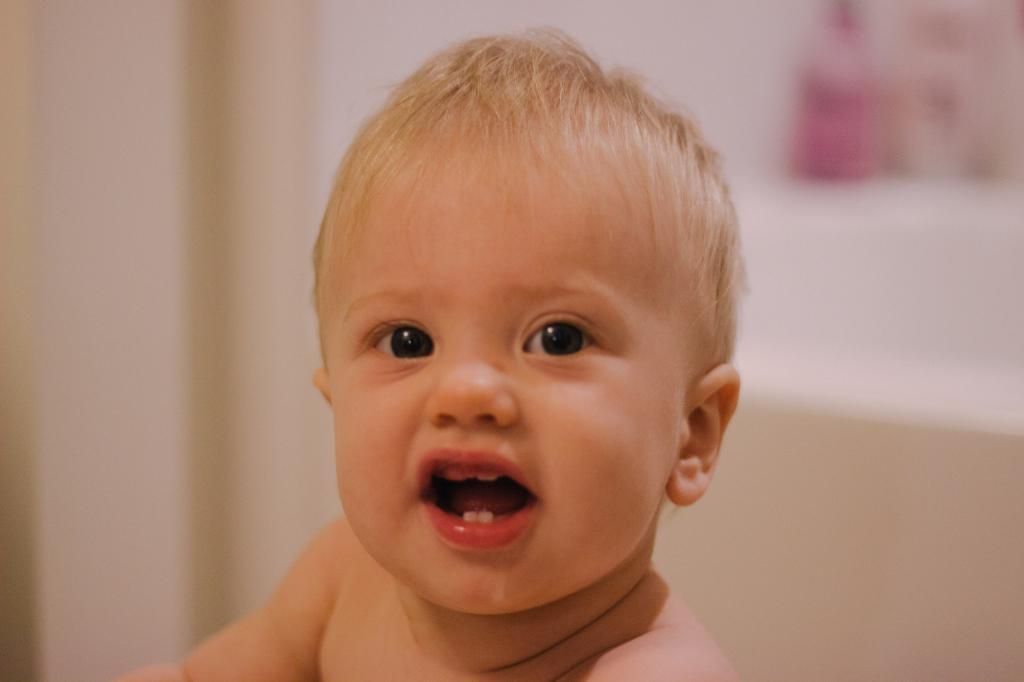 Real, wordy post coming soon. For now I leave you with my 3rd weekly portrait of this year.
4 teeth (finally) and 8 straight hours of sleep the last couple nights. Its good to be happy and clean.
Music we've listened to today is from this list and I like so far!