4/52 The Nine Month Mark.
January 28, 2015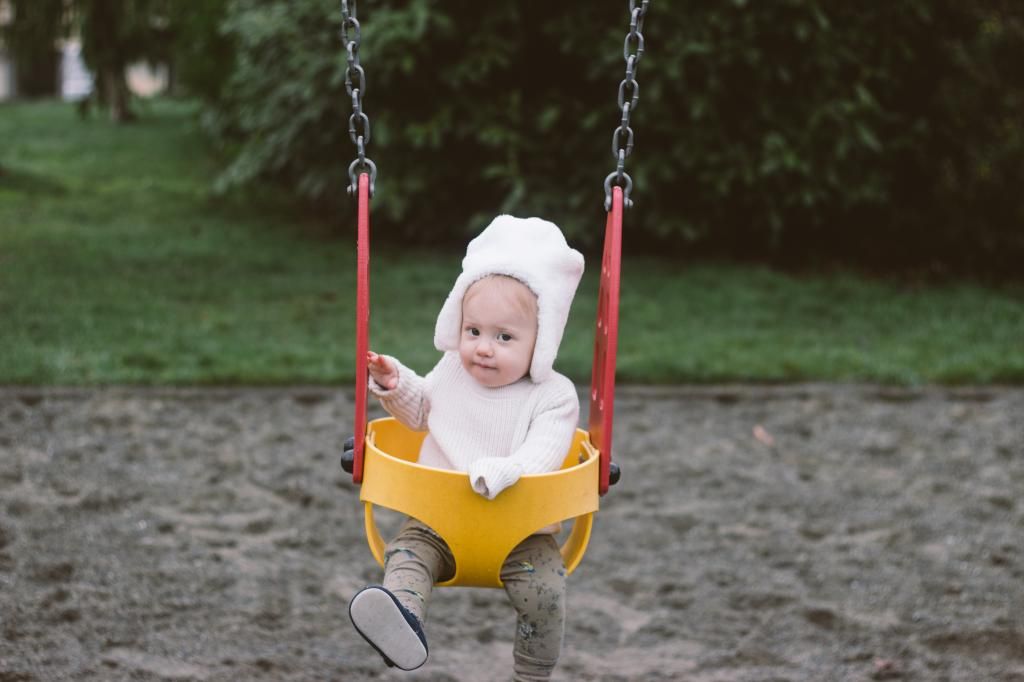 Brand new people are funny. We embrace them, love them, and care for them... but most of all, we are absolutely fascinated by them. From their minute limbs and appendages to their, at times, adult-like flatulence ... It is truly mystifying how they grow.
Babies are logically small humans. They are small because it would be terribly inconvenient to give birth to a full grown person (the mere thought of is entirely shudder inducing, I assure you).
Logically, they make sense. They grow and develop, every day they are different from who they were yesterday. A tooth is bigger, a leg is stronger, and eyes light up brighter than they did yesterday. I act like this is amazing. That no other baby has ever travelled this journey of growing up before mine. No baby has ever yelled "Maaaaaaamaaaaaa" when she's sad, or wants food. No baby has learned to give sloppy, wet 'kisses' before mine did. And no baby most certainly has ever pulled herself up on furniture, proudly welding her free hand in a very obvious demonstration of her new found skill. These things have been pioneered this month by my child and it feels like no one has ever done them before.
This is motherhood for me. Daily focus on my girl. My first, my muse. Every day I'm so confused, glad, delighted and sad that she's growing so fast. Happy Nine months of survival and
overwhelming love to us.