12/52 and brunch
March 25, 2015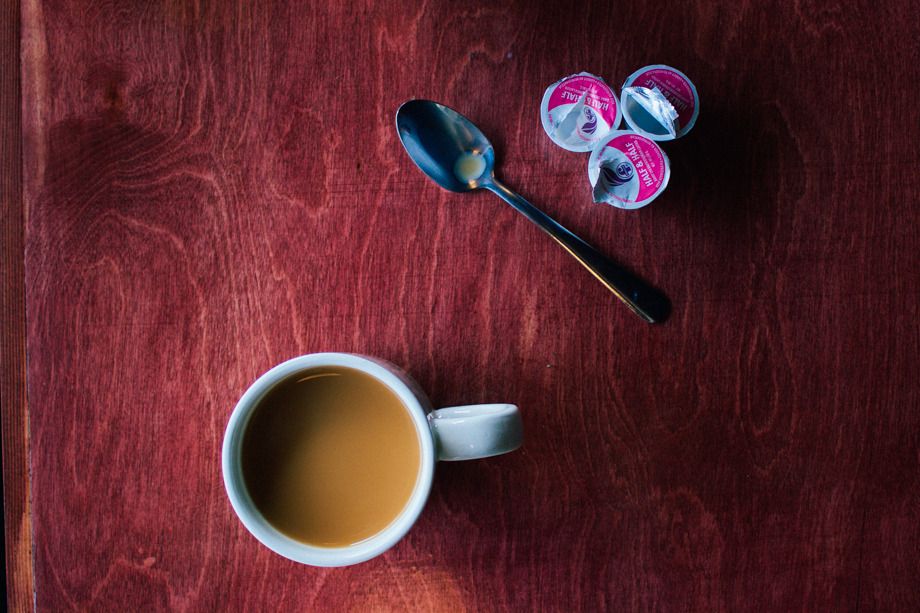 We have a little tradition, us three. On Sundays, after the morning nap (Piper also, conveniently sleeps at that time), the Millars venture out for a quaint little meal called brunch.
Proud regulars at our local Cecelia Creek Eatery, that's us. We wake up and play with P, feed her some oatmeal, and put her down at around 9am. On a regular day never, ever would I look forward to the end of any nap... Just the ethics of the thing. Oh but Sundays... Sundays I honestly can't wait for her to wake up so we can get giddy and dressed and pretend we have it all together for a few hours. The staff know us. We get a specific server even. Our little ritual is just grand. Except this particular Sunday obviously we decided that if our sweet little system isn't broke, we should fix it. Toot sweet. Maybe it is just too white-toast to have brunch at the saaaaaaaame place every. single. Sunday.? I don't know.
We had a really rough plan to try this place that I had heard of on Cook St called Bubby Rose's Cafe. Bubby had neither the adequate space, nor the proper cuisine for brunch; but because we had already parked and messing around with babies in and out of car seats is just too much, we kept walking. The Great Trek for Another Good Sunday Brunch Place.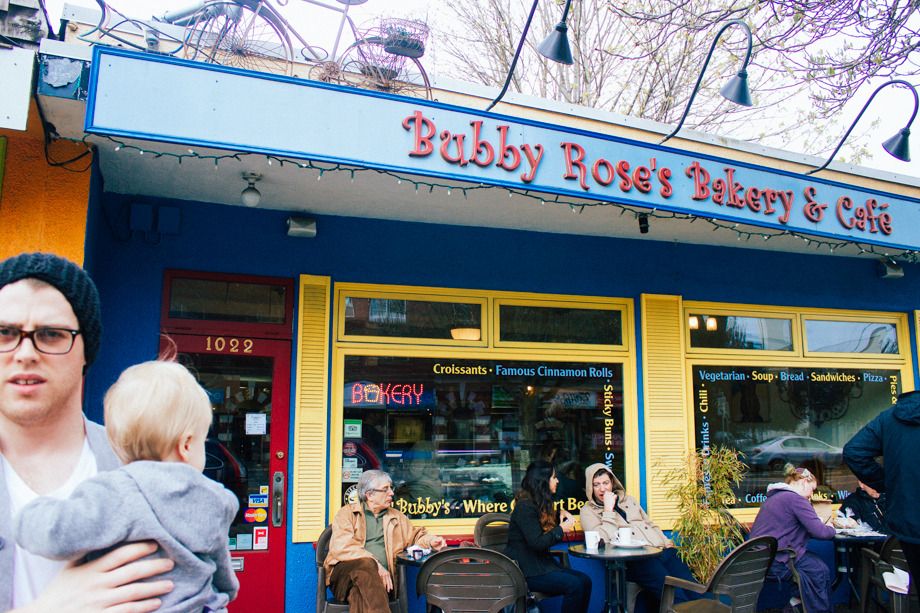 Off we went walking past Avalon on Fort St; could this be the one? Nay, it had but one high chair that was currently occupied by a small boy of around 2 and his recently served family. They were going to be awhile and eating with a 10 month old on your lap is neither tolerable nor fruitful. Further down Fort was Blue Fox and, as a Victoria tradition, there was a line out the door. No thanks. Because we were in a really 'what the heck' mood, we unburdened each other - one of the bag, the other of the baby- and ventured a little further to Floyd's on Quadra St. Our misplaced hope was met with yet another queue of people, we were coming to the end of our rope. Sharp pangs of hanger and frustration burrowed deep in our bellies and our frown lines. The last hope was on Blanshard St. Our parking spot was getting too far away. We (mostly me) voted no on La Taquisa because burritos just aren't brunch. I do not care how many eggs you stuff in there.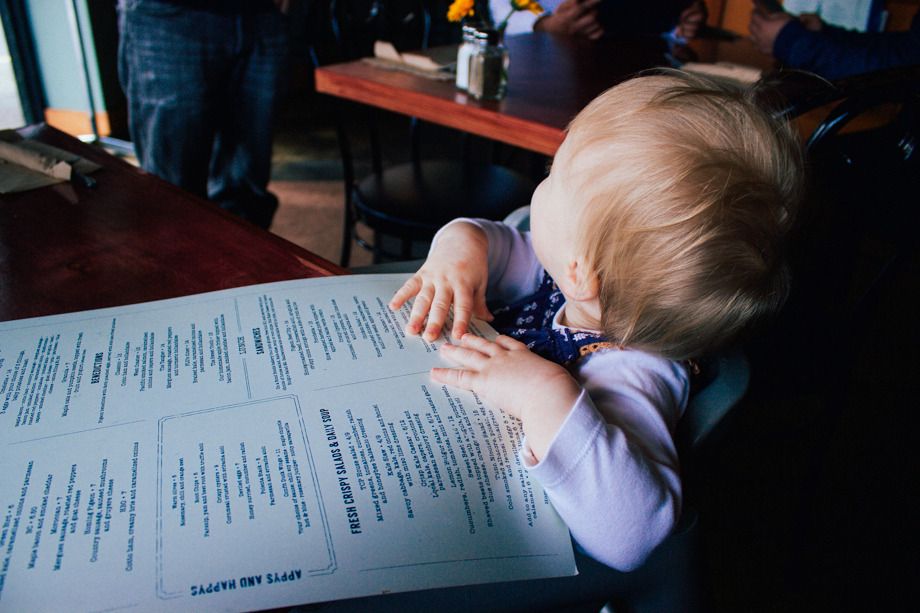 Finally, the angels sang, the sky opened, some doves took flight all around us. I remembered my good friend mentioned this place called The Clay Pigeon. In that moment, I knew therein lay our salvation. I sheepishly asked if they had a high chair (they DID!) and they gave me some pretty specific instructions on how it would fit. The Clay Pigeon is a very cuddle-up-to your-stranger-table-neighbour kind of place. Also, more simply put, its kind of cramped. But the window table would do (uh, obviously) and we enjoyed our delicious brunch of Eggs Benedict and Omelette. Piper ate a great portion of mine so I used all of the jam for my toast and felt no guilt. Nothing.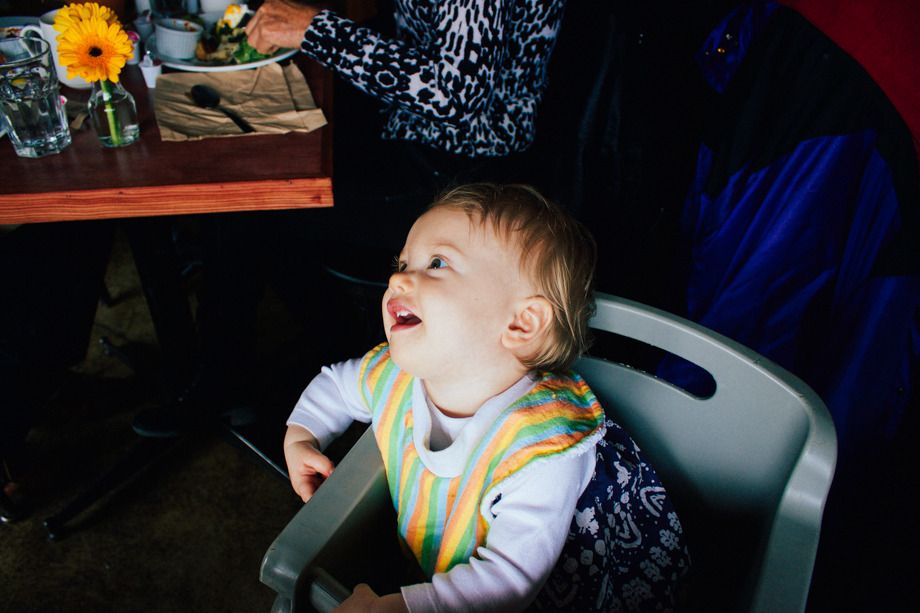 It turned out really nice, despite that I messed up planning our restaurant, forgot to bring toys for Piper and spent a great portion of the brunch embarrassing my husband by taking pictures of things. But it worked. We were happy.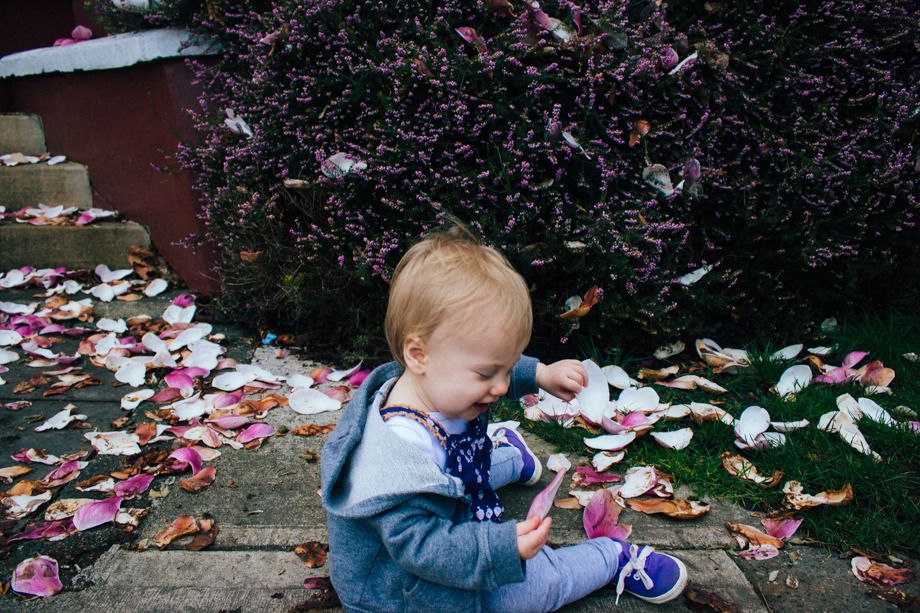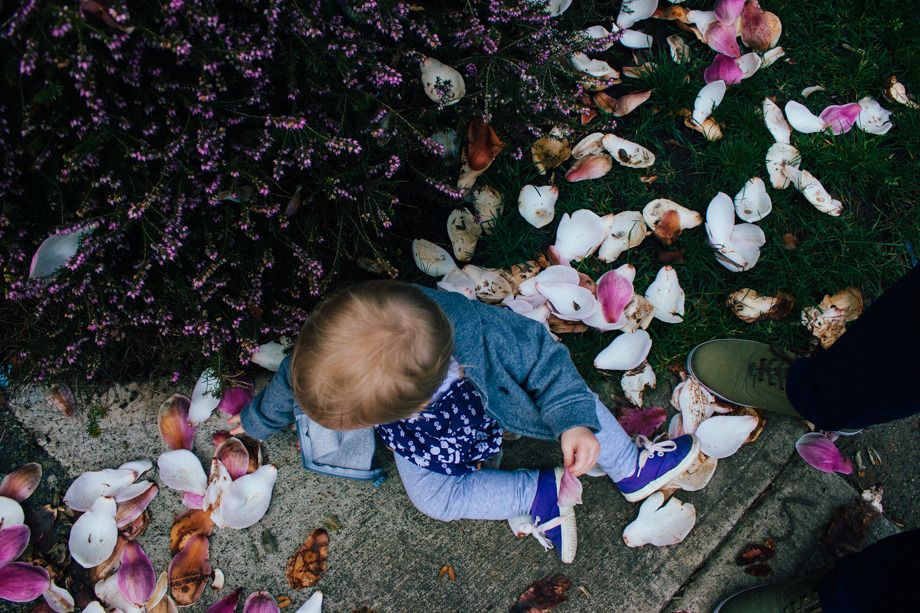 Next Sunday, though, Cecelia's it is.