| Motherhood Monday | Baby Steps
April 20, 2015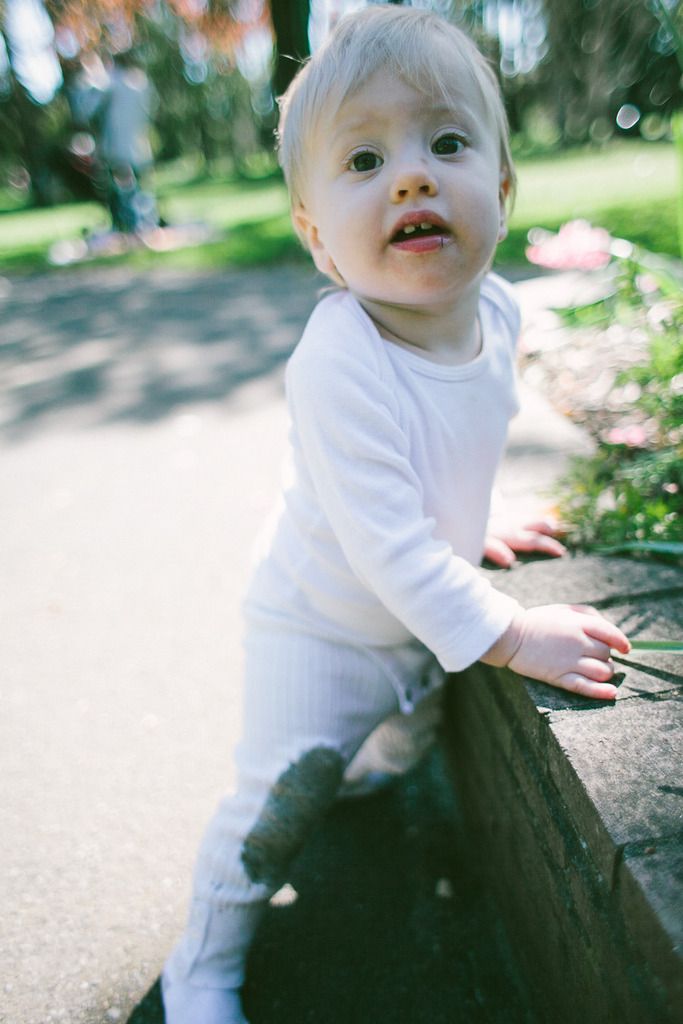 Piper isn't quite one year old yet (although, fun fact, this day last year as North America was smoking pot I was secretly hoping I wouldn't have a due date baby) and she still isn't walking. I can't help but feel a connection with these milestones. Like somehow my performance as a parent is directly correlated with the timing of her developmental progress. There comes a rush when she learns the meaning of a new word (another to add to the pile that she just doesn't say) that otherwise would be reserved for an accomplishment actually made by me, not my completely independent baby.
So its a daily thing that we have going on. Me just rejoicing that she is thriving, whatever that means. And her enjoying pulling my hair and screaming when I prevent her wildly scrambling into the fridge. No words. Just gibberish. No steps. Just dainty supported bends like we are practicing for the lead part in The Ballet. I'm not growing frustrated that she isn't walking yet (Ok I am totally lying, walking would mean the end of wearing the dumbest looking pants because those are the only ones I'm ok with ruining by filthy knees) But as far as her progress through language, communication and sticker-worthy cleverness, I'm bowing out. It is my job to provide love, support and some conversation to inspire her to speak words beyond the colourful jibber jabber of Pingu. Her talking or walking when she is good and brave enough and not a moment sooner will happen regardless of my intervention. So I'm trying not to take any of it personally; she exists to do more than validate my parenting style and impress my friends. Her job is to be herself, and mine is to demonstrate
how to love that person truly and completely.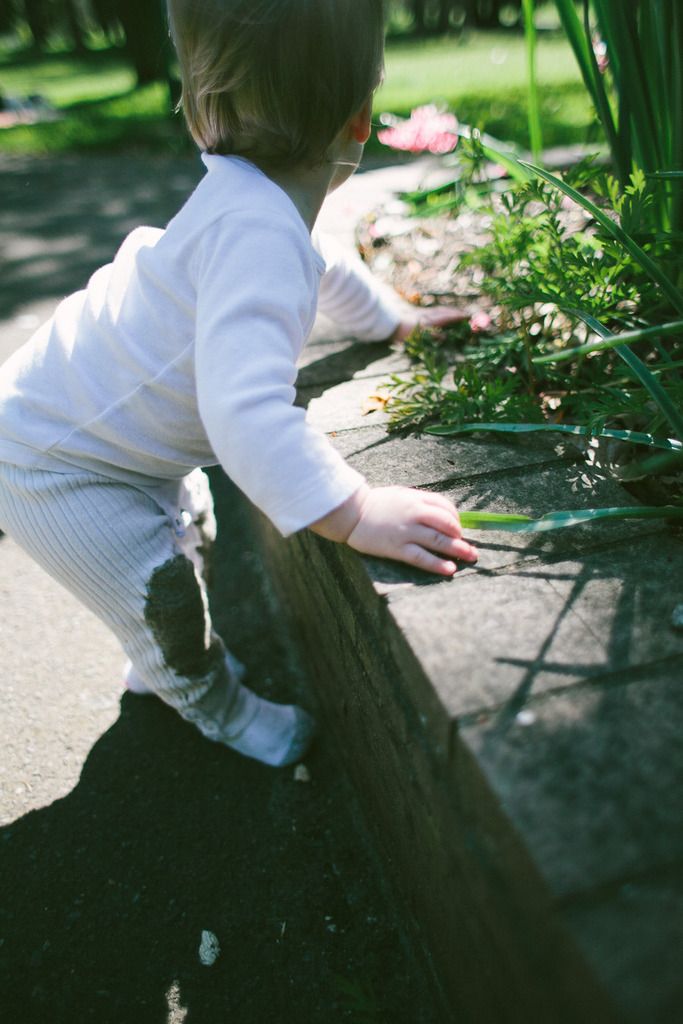 I'm not sure if this bit will make any sense to anyone. But its what is going on in my mom world today. Also I'm dreaming of an IV drip containing coffee. I don't know what the deal is but I can't seem to keep my eyes open.